The Stinque Guide to Movie References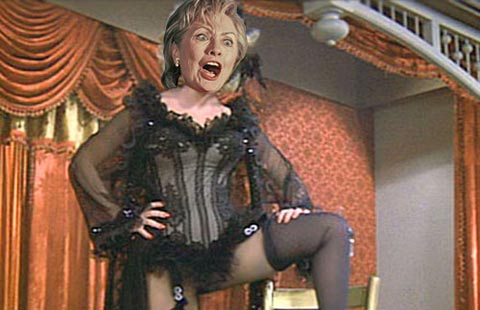 We're still steamed that Salon would overlook Heaven's Gate in a list of "worst movies", especially when The Movie That Killed a Studio all but defines the category.
But hey, we're all about listicles, not least when the news of the day is too depressing for a cheerful weekend post. Best or Worst doesn't cut it for us, however, and our Desert Island DVDs would be overrepresented by porn.
Instead, it crossed our mind that the role of film in our life as an Accidental Blogger (see what we did there?) is to provide go-to references. And two years into this gig, we've gathered a collection of favorites for repeated harvesting. That most of them seem to have been made during our adolescence — well, that can only be a coincidence.
We're limiting entries to ten, because the point of such exercises is to make Painful Decisions, as well as provoke Harsh Criticism that we didn't include A Fish Called Wanda.
Movie
References
Airplane
We didn't speak jive then, we don't speak jive now. Also: Whacking Material.
Blazing Saddles
Since we started blogging during the 2008 primaries, this one's been hard to avoid. Somehow we don't see mining it for Lili Von Shtupp references if Swampsow had won.
Network
We're sorry, but copyright restrictions prevent us from pasting in the whole fucking script.
The Empire Strikes Back
You can't do Cheney without Vader, and where has Yoda Pez gone off to?
Clockwork Orange
O, bliss! Bliss and heaven! O, it was gorgeousness and gorgeousity made flesh. It was like a bird of rarest-spun heaven metal or like silvery wine flowing in a spaceship, gravity all nonsense now. As I slooshied, I knew such lovely pictures!
Life of Brian
Personally we prefer Holy Grail, and even (blasphemy!) Meaning of Life, but in a world of ever-fracturing teabaggers, the Judean Peoples Front comes in very handy.
Apocalypse Now
Let's see, there's the Ride of the Valkyries, and Brando eating a bug, and the horror-horror, and you can have the rest, we're full.
2001
Kubrick pulls off the Perfect Movie, which really needs to be seen on a tennis-court-size screen to be fully appreciated. But, for our purposes: Hal. And the Monolith. And the horniest spaceship mating ritual ever committed to film.
Chinatown
Okay, fine. Polanski creeps us out. But between the plot, the slapping scene, and "Forget it, Jake," we really can't help ourselves. Even if Robert Evans creeps us out, too.
Dr. Strangelove
Don't get us started. Okay, "Purity of Essence," but that's it. Oh, and Slim riding the missile, but not one more. Except "no fighting in the War Room." And…
Add a Comment
Please
log in
to post a comment