Pat Buchanan Makes Our Job So Much Easier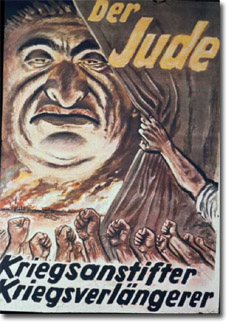 God bless Pat Buchanan. He makes our jobs so much easier. You see, we've all known that if you scratch beneath the surface of your typical hysterical teabagger you get an angry white man or woman who's furious that the browns tricked a bunch of young, white college kids into getting one of their own elected president.
But most of these teabaggers also know that the horrible injustice of "political correctness" means they can't actually wear their racism on their sleeve and so they go to extraordinary measures to disguise their bigotry. Helps if you've got a Jewish niece to hide behind, for instance (Too bad the internets caught you smearing your niece as a "little jewess" and mocking her batmitzvah.)
With Pat Buchanan, however, none of this "political correctness" business matters one whit. And so in his latest syndicated column, Buchannan examines Barack Obama's Supreme court nomination of Elena Kagan and concludes that liberals are too goddamn Jewhappy:
Indeed, of the last seven justices nominated by Democrats JFK, LBJ, Bill Clinton and Barack Obama, one was black, Marshall; one was Puerto Rican, Sonia Sotomayor. The other five were Jews: Arthur Goldberg, Abe Fortas, Ruth Bader Ginsberg, Stephen Breyer and Elena Kagan.

If Kagan is confirmed, Jews, who represent less than 2 percent of the U.S. population, will have 33 percent of the Supreme Court seats.

Is this the Democrats' idea of diversity?

But while leaders in the black community may be upset, the folks who look more like the real targets of liberal bias are white Protestants and Catholics, who still constitute well over half of the U.S. population.
What's off, of course is that in an article entitled "Are Liberals Anti-WASP?" Buchanan finds it completely unproblematic that the remaining 66% of the Supreme Court justices are Catholics, though Catholics represent "not quite a fourth of the country." You could ask the same question of Republicans, couldn't you? …if you were an anti-Catholic bigot, that is.
Add a Comment
Please
log in
to post a comment