The Easy Way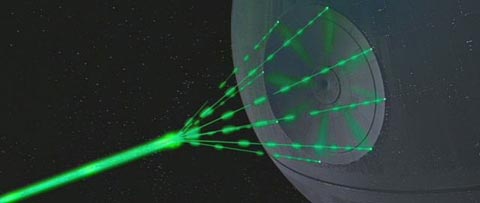 Wired, 4:17 p.m. Thursday:
Readers of Richard Clarke's new book Cyberwar who want to jump to the steamy parts should start at page 64…

Chinese hackers take down the Pentagon's classified and unclassified networks, trigger explosions at oil refineries, release chlorine gas from chemical plants, disable air traffic control, cause trains to crash into each other, delete all data — including offsite backups — held by the federal reserve and major banks, then plunge the country into darkness by taking down the power grid from coast-to-coast. Thousands die immediately. Cities run out of food, ATMs shut down, looters take to the streets.
Wired, three hours earlier:
On Thursday, Coles, an Australian supermarket chain, said 1,100 checkout terminals crashed… so it temporarily closed several stores in that country. An Intel spokesman in California acknowledged the problem at its headquarters was "significant." Kentucky State Police lost use of their their entire IT infrastructure, and hospitals in Rhode Island postponed elective surgeries.
Russian mafia hackers? Chinese cyberterrorists? Skynet?
No, silly. Botched automated antivirus-software update. It's easier to break in when you leave the door open.
Add a Comment
Please
log in
to post a comment