Where Men Are Men, and Women Are Ballbusters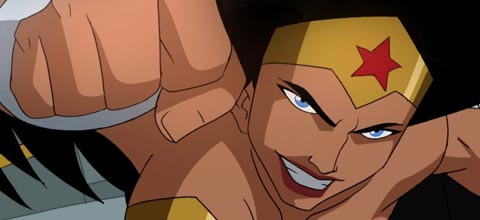 Maybe it's a consequence of having grown up in the Alan Alda Seventies, but we've never understood Dude Culture. We're certainly aware of it — any beer commercial will provide quick instruction — but it's always been a world completely foreign to us. There's something so fragile about it all, the fear that membership in the Guy Club is so easily revoked.
Especially if you change your action movie's leading character from a man to a woman:
But the process was a bit trickier than just changing the hero's name and adding high heels. "In the original script, there was a huge sequence where Edwin Salt saves his wife, who's in danger," says [Salt director Phillip] Noyce. "And what we found was when Evelyn Salt saved her husband in the new script, it seemed to castrate his character a little. So we had to change the nature of that relationship."
Yes, it's fine and dandy for Angelina Jolie to kick butt, but let's not get carried away with that Grrrrl Power crap. No Anerican Male is shelling out twelve bucks just to watch some wuss who can't rescue himself with a snappy one-liner.
Then again, we're not entirely immune to the world we live in: We honestly, deeply hate asking strangers for directions.
[Entertainment Weekly, April 23/30 issue]
Add a Comment
Please
log in
to post a comment