Another Day, Another Isolated Incident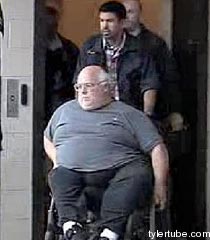 Jeezus, this is getting tiresome:
An East Texas man who federal prosecutors allege left explosive devices including pipe bombs in multiple area mail boxes, was motivated in part by anger at the government, Brit Featherston, first assistant U. S. attorney for the Eastern District of Texas tells TPMmuckraker in a phone interview.

"It does appear that there were two motives: one, that he was disenchanted with the federal government, and, two, he was disenchanted with an individual who he perceived that had wronged him," says Featherston of 52-year-old Larry North, who was arrested today.
Three dozen bombs in almost two dozen places. And why do the perps all have to look like Big Lebowski?
Suspect Linked To 36 Explosive Devices [Tyler Morning Telegraph]
Add a Comment
Please
log in
to post a comment