Informed Citizens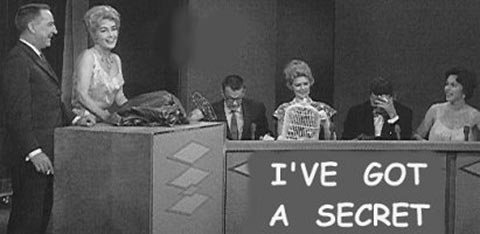 We don't recall whether South Eugene High School offered civics in the mid-Seventies. Maybe it was folded into social studies. Maybe we're remembering Schoolhouse Rock episodes. So when we speak of "high school civics," we're not really referring to a documented event in our life. Instead, we're imagining some ideal of what such a class would offer: the fundamentals of being a citizen in a constitutional democracy.
You know, "rule by the people." As opposed to rule by King George. Or rule by the Generals.
For the people to govern themselves, they need to know, as the Founders would say, whaddup. (Our iPad tried to correct that to "shaddup" as we typed. We fear our iPad's growing sentience.) We can't make informed decisions about our lives or our government without being, well, informed. A government that hides information from us moves us away from democracy and toward — what did the Greeks call it? Oh, right: Tyranny.
What brings all this to mind is an observation by Glenn Greenwald on the Iraq helicopter video:
Unlike those in the Muslim world, who are shown these realities quite frequently by their free press, we don't usually see what is done by us. We stay blissfully insulated from it, so that in those rare instances when we're graphically exposed to it, we can tell ourselves that it's all very unusual and rare. That's how we collectively dismissed the Abu Ghraib photos, and it's why the Obama administration took such extraordinary steps to suppress all the rest of the torture photos: because further disclosure would have revealed that behavior to be standard and common, not at all unusual or extraordinary.
We don't have to agree with Greenwald about Obama's motives for keeping the torture photos secret. Instead, it's enough to say that our government has no right to keep them secret. It has no right to keep the Apache video secret. It has no right to right to keep any war information secret, save what's operationally necessary. If we're going to embark on a war — especially an elective war — we need to understand the consequences of our decisions and actions. All of them. Now. Unfiltered.
Otherwise, not only are we living in that "video game" the WikiLeaks editor incorrectly ascribed to the soldiers involved, we're undermining the whole point of participating in a democracy. And if we didn't learn that in high school civics, we damn well should have.
Add a Comment
Please
log in
to post a comment