My First Guest Tonight is George Gobel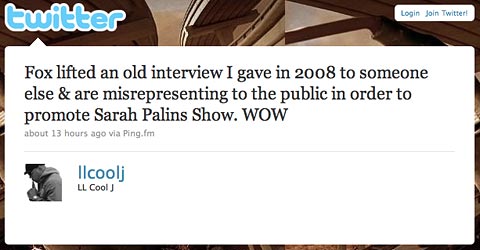 Sarah Palin hosts her first Fox News show Thursday night. Much to the surprise of the people on it.
Update: Fox obliges…
"Real American Stories features uplifting tales about overcoming adversity and we believe Mr. Smith's interview fit that criteria. However, as it appears that Mr. Smith does not want to be associated with a program that could serve as an inspiration to others, we are cutting his interview from the special and wish him the best with his fledgling acting career."
Nice dig. Everyone knows a starring gig on an NCIS franchise is a dead end.
Add a Comment
Please
log in
to post a comment