A Brief Guide to the Nature of Our Pathology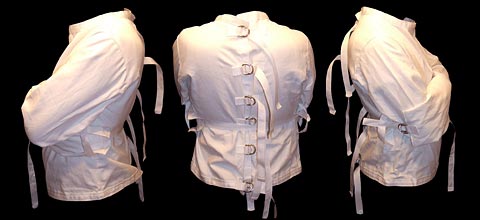 Helen Smith, "a psychologist specializing in forensic issues" in Knoxville, Tennessee, poses today's question:
Why are liberals unable to sympathize with conservatives? I offer three possibilities.
1. Lies about Iraq, lies about torture, lies about "Death Panels," lies about climate change, lies about the Census, lies about upper-class tax cuts, lies about the Senate Parliamentarian, lies about the "Death Tax," lies about the job performance of emergency-management administrators, lies about commonly used parliamentary procedures, lies about the birthplace and political views of democratically elected Presidents, lies about the Congressional Budget Office, lies about "defending" legally recognized cohabitation, lies about arbitrarily incarcerated foreign nationals, lies about decorated war veterans, lies about the nature of human sexual desire, lies about the political ambitions of evening cable-news hosts, lies about the agency of former Presidents in the dissolution of Communist nation-states, lies about the journalistic integrity of politically driven cable channels, lies about the size of racist protest crowds, lies about the efficiency of government programs that have been starved of revenue, lies about scientific theories of species development, lies about Leviticus being elective, lies about the racism of tanning-bed taxes, lies about plans to move to Costa Rica, lies about the lies they told yesterday, and lies about the nutritional value of ketchup.
2. See above.
3. See above.
Add a Comment
Please
log in
to post a comment