Paranoia Index Reaches All-Time Bedwetting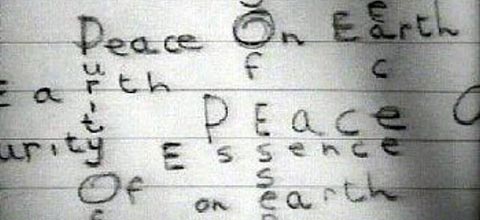 WorldNetDaily is out with its monthly Freedom Index, which measures — well, we're not sure what it measures, but it's at 46.7, dangerously close to its December low of 46.4, which makes us afraid for some vague reason.
We must be afraid, because WND tells us that "Democrats rammed through a bill that essentially nationalizes health care," which certainly sounds bad, especially since they didn't. So when that automated pollster rings our phone, we'll be sure to express our WND-fueled fear in the strongest possible terms.
Although since one of the questions asks about the government spying on us, perhaps we should hang up.
But it's another question that interests us:
Do you find that you self-censor thoughts before speaking on certain issues in public because you fear harm, punishment, social rejection, or some other penalty?
Well, we've always fancied ourself the salami in a Palin-Bachmann sandwich, and — Hey, wait a second!
For the record, WND would like us to know that of the 792 people stupid enough to answer the phone, "Nearly one American in four routinely censors his or her own thoughts 'much' or 'always' under President Obama's administration."
That sounds really bad, or would if we knew what the question meant. Happily, WND has provided what Nate Silver calls "crosstabs" (warning: not a pharmaceutical), where we learn that only 12 percent of Westerners keep their wicked thoughts to themselves, compared to 22 percent in the South, 28 percent in the Midwest, and 29 percent in the East.
This suggests to us that the problem isn't socialists running our government, but a long-observed preponderance of control freaks east of the Rockies. You folks outside the Pacific time zone need to chill the fuck out.
Add a Comment
Please
log in
to post a comment