Murder on the Oscar Express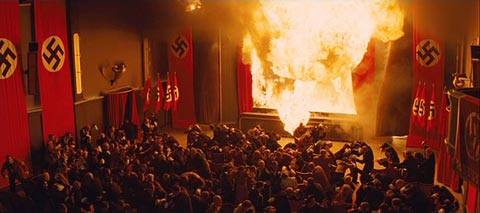 Dear gawd, there are enough Best Picture nominees this year to fill an Agatha Christie novel, and nine of them are heading straight for the Death Montage. Instead of announcing the winner, could Christoph Waltz pick off the losers one by one? Because that would be cool.
But instead of the Grand Guignolian delights of a Tarantino-produced ceremony, we're stuck with the one we have, so let's raise the flaming curtain on our Open Thread/Twist Ending. If you're not watching in 3-D, you're not drinking enough.
Add a Comment
Please
log in
to post a comment