Joe Lieberman Undermines Our Caricature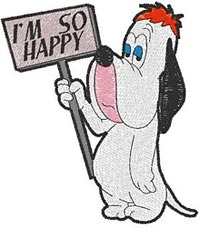 Just when you thought you've had enough of the Connecticut asshole, he comes back with yet another asinine — wait, what?
In an exclusive interview with the Daily News, Lieberman told me that his commitment to repealing DADT is twofold. First, allowing gays to serve openly fulfills the bedrock American promise of providing citizens with "an equal opportunity to do whatever job their talents and sense of purpose and motivations lead them to want to do — including military service." Second, and no less important for a lawmaker whose commitment to national security the Pentagon can't doubt, is that "When you artificially limit the pool of people who can enlist then you are diminishing military effectiveness."
Well, dayum. We're not taking back Joe's two Golden Anal Pears for Asshole of the Year, but this certainly complicates his threepeat.
Add a Comment
Please
log in
to post a comment