Why We Still Miss Defamer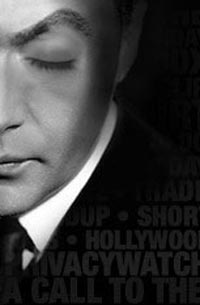 Mark Lisanti went on a Twitter tear Thursday, following the (officially denied) rumor that Jay Leno would be returning to the Tonight Show, bumping Conan O'Brien back to post-midnight. Let's watch the keeper of the Giant GrazerHead at work!
Perhaps out of psychological self-preservation, I'm for now choosing to believe that TMZ's wrong about the Leno/Conan thing. No. Nono. No.
THIS JUST IN: Leno to get chair next to Conan, "to chime in whenever he feels like he has something to add."
UPDATE! Leno to do Tonight Show monologue, sit in Conan's lap for first half-hour of new format.
BREAKING! NBC announces Leno to sit in jalopy on Tonight Show stage, intermittently honk horn to throw Conan off his game.
TOLDJA! In surprise move, Ben Silverman returns to NBC, named new host of Tonight Show! Jay Leno takes position as kazoo-playing bandleader.
EXTRA! NBC Comcast announces plans for surprise Jaywalking Network. "We can't let a national treasure like Jay go," says Zucker from bunker.
THIS ALSO JUST IN! Disoriented Carson Daly seen wandering Universal CItyWalk, asking tourists if he's been named new Tonight Show host.
YET ANOTHER TWIST! Conan remains as Tonight host, but Jay spends entire hour onstage in Late Shift-style closet, eavesdropping on interviews
UPDATE! Zucker declares Leno and Conan "Co-Emperors of NBC," puts ten billion dollars in burlap sack, escapes to Moon in emergency rocket!
LENO/CONAN REAX: Jimmy Fallon refuses to check latest news until Wii Tennis game against ?uestlove is concluded.
Enough. [Stinque, 2/24/2009]
Add a Comment
Please
log in
to post a comment