Enough.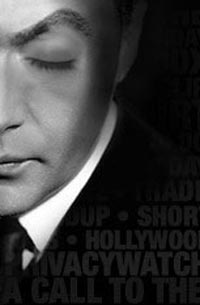 Back in the day, what drew us to Gawker websites was the voice of their writers. Ana Marie. Mark (and later, Seth). Jessica (and later, Jesse). Even Ken at Sploid, before he turned into an asshat.
It wasn't about the "news" — you can get news anywhere — and it really wasn't about the attitude. It was about their humanity, expressed in the joy and pain of cranking out a dozen posts a day. The sites were blogs, and their hosts were personable, like friends at a party.
All of which peaked long ago. With each staff and design change, Gawker Media has been peeling off the very things that made it work.
And now, there's nothing left.
The last thread that tied us to Gawker Media's Golden Age was cut Sunday, when Defamer was folded into the Mothership and Seth Abramovitch relieved of his duties. Their Oscar liveblog — the highlight of the Defamer year — was his last post.
Defamer has been on the block for months now, and either Nick Denton couldn't find someone to buy it, or to take the party line, decided to keep the label while gutting the contents. Either way, that's it. Game over.
Ironically, the twisted events of the past year have helped preserve one of our favorite parts of the Gawkerverse: the commenters. We may have migrated from Wonkette, but many of us also played at Gawker and Defamer — and we know there remain denizens of Deadspin, Jalopnik, and io9 in these parts. Denton made some very good calls despite himself, even if he's now methodically undermining them.
Gawker Media survives, of course, running on fumes the way SNL has maintained its reputation despite only a handful of good years over the decades. Even castoff Wonkette survives, still basking in the glow of Ana Marie Cox while Ken & Crew trash the premises, like a lowbrow "National Lampoon" movie that has nothing to do with the original magazine.
Well, we're tired of that, too. We've spent the past year looking the other way and making occasional coy Brand W references, but we're fed up with the unearned respect Wonkette continues to enjoy. Enough. It's not that you suck, it's not that you strain for wan fratboy humor, it's that you're uninteresting. We're embarrassed for you.
Add a Comment
Please
log in
to post a comment