Glenn Beck Fulfills Resolution to Make One Sane Comment in 2010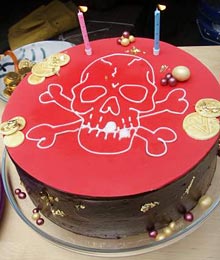 Enjoy it while it lasts, folks:
Today there is a concerted effort on all radio stations to get Birthers on the air. I have to tell you, are you working for the Barack Obama administration? I mean, that's the dumbest thing I've ever heard…

I know it's way out on a limb here. But as the guy who the media says is the king of conspiracy theories, all I do are forward conspiracy theories, let me forward this conspiracy. He was born here because it seems a little unlikely that somebody planted the birth records, okay, a little unlikely, in the newspapers. Now you would say, well, then why doesn't he just produce? Good question. That one kept me up for minutes at a time, minutes.
Well, that was nice. But word to the wise, Glenn: Keep that up and we'll take back your Stinque Award.
Birthers Birthing [Glenn Beck, via Washington Independent]
Add a Comment
Please
log in
to post a comment