Run Away!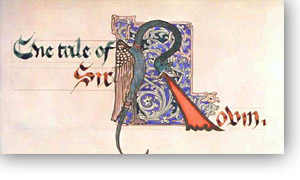 In a move that will surely come as a surprise to everyone in America who hasn't figured out yet that she is little more than a shallow, dimwitted, opportunistic coward, part-time Alaska Governor, Sarah Palin has publicly announced that she is too chicken-shit to face Al Gore in a one on one debate on the subject of Global Warming. The onetime mayor of Wasilla, Alaska, who tried her hand at the governorship before determining that it was just too difficult, established her expertise in the area of Climate science by penning a scientifically illiterate Op ed on the matter for the neo-conservative daily The Washington Post.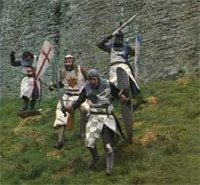 Having established that she is not just a dimwitted former beauty queen, but rather, a dimwitted former beauty queen who is frequently invited to write deeply dishonest editorials for the Washington Post, one might expect that Palin would welcome the opportunity to heap her dishonesty on a wider public. Alas, it is not to be. Answering the question of whether she would be open to debating Gore on the Laura Ingrahm show, Palin noted:
INGRAHAM: Would you agree to a debate with Al Gore on this issue?

PALIN: Oh my goodness. You know, it depends on what the venue would be, what the forum. Because Laura, as you know, if it would be some kind of conventional, traditional debate with his friends setting it up or being the commentators I'll get clobbered because, you know, they don't want to listen to the facts. They don't want to listen to some reasonable voices in this. And that was proven with the publication of this op-ed, where they kind of got all we-weed up about it and wanted to call me and others deniers of changing weather patterns and climate conditions. Trying to make the issue into something that it is not.

INGRAHAM: But what if it's an Oxford-style, proper debate format. I mean, he's going to chicken out. I mean, if you challenge him to a debate, do you actually think he would accept it?

PALIN: I don't know, I don't know. Oh, he wouldn't want to lower himself, I think, to, you know, my level to debate little old Sarah Palin from Wasilla.
Damn you, Al Gore, for refusing to lower yourself to Sarah Palin's level, even before you've been asked to do so by anyone!
Add a Comment
Please
log in
to post a comment