Researchers Shocked to Discover that Casual Pestorkers Enjoy Casual Pestorking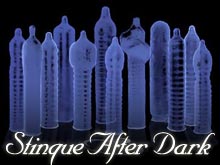 Following last week's stunning discovery the men cannot reach adulthood without consuming a server-farm's worth of pornography, comes this equally paradigm-shattering report:
Young people fuck like bunnies without feeling guilty about it.
In this study to determine if sexual activity outside a committed relationship causes emotional damage to young people, the researchers found no differences in the mental well-being of participants who had a casual partner or a committed partner.
We know, we know — it undermines everything you knew about human nature. In fact, the research is so counter-intuitive, we suspect nefarious tricks were used to massage the underlying data, and expect to report to you next week when ClimaxGate blows wide open.
Add a Comment
Please
log in
to post a comment