The Internet is for Porn Research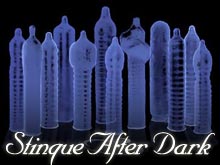 We're not sure this qualifies as news, but…
Researchers were conducting a study comparing the views of men in their 20s who had never been exposed to pornography with regular users.

But their project stumbled at the first hurdle when they failed to find a single man who had not seen it.

"We started our research seeking men in their 20s who had never consumed pornography," said Professor Simon Louis Lajeunesse. "We couldn't find any."
Given how research works, it might be safer to say they couldn't find a young male who would admit to never "consuming" porn. (We'll let the verb slide, although it does suggest a voracious appetite.) But of the twenty wankers they rounded up, most found satisfying products on the Internet (you don't say!), and most started going blind around age 10.
Drilling down, they also learned that the single dudes devoted three sessions a week at forty minutes a pop to their craft. Dudes in putative relationships were much more restrained, only giving it up to themselves 1.7 times a week, and in half the time.
We don't know whether they also measured how often dudes think about sex. Is our five minutes up?
Add a Comment
Please
log in
to post a comment