Good Luck With That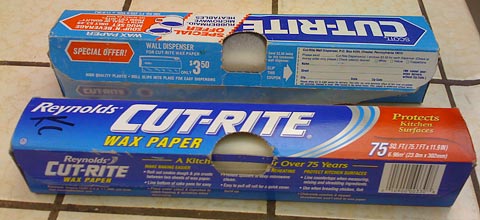 We drive a Civic, use curly-fry lightbulbs, recycle everything in sight. But we're American, and, well, we have our limits:
Greenpeace has come up with a "toilet paper guide," which looks at recycled content and the use of chlorine bleaches.

"When you're doing your grocery shopping or just stopping by the corner store to grab a roll of toilet paper, make an informed decision as both a consumer and someone concerned about the world's ancient forests," the guide advises.
Look, we feel really bad when a centuries-old tree goes up our butt, but when you put it this way — "Do we really need toilet paper to be as soft as it can be, or do we need it just soft enough?" — we'll let someone else grab the catalog. We've done our share.
Add a Comment
Please
log in
to post a comment