The Untouchables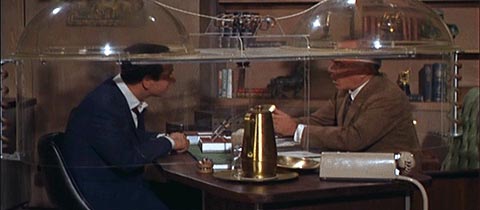 We're sure there's a good reason for this, but we're getting tired of stumbling across news that opens as such:
The Obama administration has asked an appeals court to dismiss a lawsuit accusing former Bush administration attorney John Yoo of authorizing the torture of a terrorism suspect, saying federal law does not allow damage claims against lawyers who advise the president on national security issues.

Such lawsuits ask courts to second-guess presidential decisions and pose "the risk of deterring full and frank advice regarding the military's detention and treatment of those determined to be enemies during an armed conflict," Justice Department lawyers said Thursday in arguments to the Ninth U.S. Circuit Court of Appeals in San Francisco.
The government argues that the Office of Professional Responsibility will take care of slapping Yoo's wrists, including the stern action of recommending bar association discipline, and victims of war crimes should be satisfied with that.
The unthinkable alternative would be that those responsible for the deliberate, cynical undermining of the nation's laws against torture would be held accountable for their criminal actions, upsetting the delicate balance of justice that mandates scapegoating as far down the chain of command as possible.
Add a Comment
Please
log in
to post a comment