The Yanks Are Staying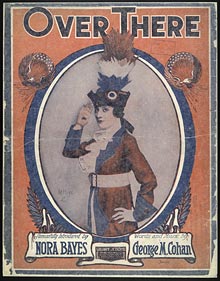 Barack Obama is going to give a great speech tonight. That's what he does. That's what put him on the national stage. That's what won him the election.
We like good speeches. It's been a long time since we could enjoy them in American politics. We were too young to listen to Jack. We were too young to understand Bobby. Teddy could deliver a stemwinder, but his speeches were very Old School, a voice from a dying generation. Nobody younger could get away with that.
But as much as we enjoy Obama's speeches, it pains us to say we don't trust them. Not any more. Our immediate response to the healthcare speech was simple and direct: "Great speech. But what happens tomorrow?" Get us excited about high ideals, and that just magnifies the disappointment when the practical policies don't live up to them.
Whenever we whine, there's always a rejoinder: "But what about the alternative?" Which is true: the alternatives to the Obama Administration were and remain unconscionable. We'll take what we can get, because that's how electoral politics work. But it's a major shift from Hope & Change to "at least he's our sonuvabitch." We were prepared to say that about Hillary last year, had events taken a different turn. We didn't want to. We thought we could do better.
Then again, our deepest fear about tonight's Afghanistan speech is that Obama may really mean it this time — that he's choosing this campaign pledge to follow through. But we won't know until tonight's Open Thread/Warblogger Reunion at 7:45 p.m. Eastern. And given recent history, we probably won't know even then.
Add a Comment
Please
log in
to post a comment