Bring Out Your Death Panel!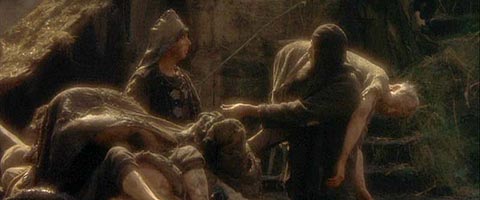 Well, that was fun, wasn't it? A whole month of wingnut hijinx, abetted by a near vacuum of response from what passes for our national leadership. Just ignore them, maybe they'll go away.
And if they don't, you can always schedule a grownup indoctrination session primetime speech to have the last word. Try not to say anything this time about police profiling in tony Boston suburbs. It's very distracting.
Which brings us to another Open Thread/Día de los Muertos Festival to mark the historic occasion of the Fall of Hope. 9/9/9: Never forget.
Add a Comment
Please
log in
to post a comment