The First Casualty of War is Truthiness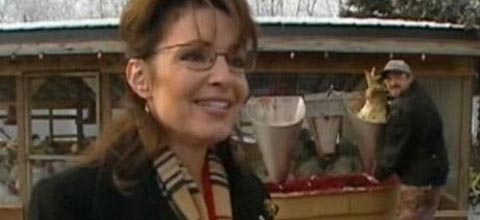 Sarah Palin, who deserted her post as commander-in-chief of the Alaska National Guard, has some choice words for Barack Obama:
"There's been a lack of acknowledgement by our president in understanding what it is that the American military provides in terms of, obviously, the safety, the security of our country," Palin said during an interview with Fox News's Greta Van Susteren. "I want him to acknowledge the sacrifices that these individual men and women — our sons, our daughters, our moms, our dads, our brothers and sisters — are providing this country to keep us safe."
It's understandable that Palin might have missed this, and this, not to mention this, what with her preoccupation with riot-proofing her tour bus. But her sock-puppet masterpiece has sold 700,000 copies, and as Stephen Colbert wisely observes, the ultimate arbiter of truth is the free market.
Add a Comment
Please
log in
to post a comment