Steve Doocy's Missed Connection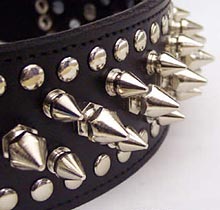 We blew our Aristocrats reference last week, so we're stuck with something more mundane:
American Idol runner-up Adam Lambert won't be appearing on "Good Morning America" tomorrow.

TVNewser has learned ABC News canceled the concert after Lambert's sexually charged performance at the American Music Awards Sunday night. Lambert led men on leashes, dragged a woman by her foot, and smashed a man's head into his crotch, all while singing his new single "For Your Entertainment."
Just as quickly as ABC dropped Lambert, CBS picked him up for the Early Show, so you still have an alternative to Carl Kassel's farewell tour. Although we're reliably informed that you can see this kind of thing on Fox & Friends any given morning.
Add a Comment
Please
log in
to post a comment