Now We Know Why the Public Option is Delayed Until 2013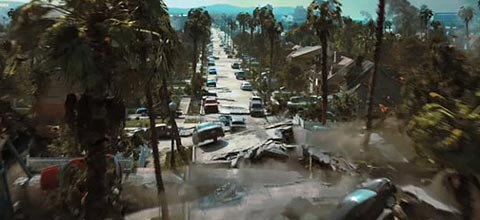 Back in January, when we first took note of the latest End of the World, we had no idea Hollywood was planning on buying the farm with a holiday blockbuster. Nor could we have imagined that NASA would provide The Greatest Trailer of All Time with a huge promotional boost:
The world is not coming to an end on December 21, 2012, the US space agency insisted Monday in a rare campaign to dispel widespread rumors fueled by the Internet and a new Hollywood movie.

The latest big screen offering from Sony Picture, "2012," arrives in theaters on Friday, with a 200-million-dollar production about the end of the world supposedly based on myths backed by the Mayan calendar.
The doomsday scenario revolves around claims that the end of time will come as an obscure Planet X — or Nibiru — heads toward or collides with Earth.

The mysterious planet was supposedly discovered by the Sumerians, according to claims by pseudo-scientists, paranormal activity enthusiasts and Internet theorists.

Some websites accuse NASA of concealing the truth on the wayward planet's existence, but the US space agency denounced such stories as an "Internet hoax."
Speaking of hoaxes, apparently Planet X was supposed to ram us in May 2003. But when that didn't happen — apparently Mission Accomplished meant something different than we all thought — the collision date was moved back.
Which reminds us of a pressing question: When insurance policies mention "acts of god," which god are they referring to?
Add a Comment
Please
log in
to post a comment