Another Day, Another Armageddon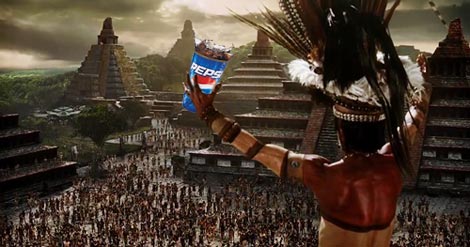 Anyone worrying that Talibunny will be taking the next mangled oath of office can rest easy: The world will come to an end a month before she has the chance.
The latest Endtimes Save-the-Date comes courtesy of the Mayan calendar, which rolls over on December 21, 2012.
Or, if you prefer: Completely stops.
The day marks the Winter Solstice. It also marks the "galactic alignment," when the Solar System passes through the Galactic Equator. For that matter, it's also the midpoint between the Age of Pisces and (cue Marilyn McCoo) the Age of Aquarius.
In other words, choose your bad movie for the day: Apocalypto or Hair.
Apparently adding a "1" before whatever glyphs represent numbers isn't sufficient to avert disaster, so instead we're forced to contemplate whatever hazards await. But there we encounter something of a problem, since the self-declared resource for all things 2012 lists, well, all things — not just the Mayans, but Hopis, Hindus, Nostradamus, and Revelation.
Oh, and comets. How could we forget those?
Absent a definitive calamity, like California falling into the Pacific, or Audrey returning to 24, we'll just have to leave you with a vague sense of dread. And really, isn't it better that way?
Add a Comment
Please
log in
to post a comment