GOOOOAL!!!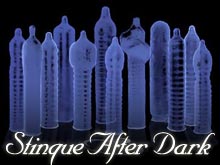 One of the reasons we suspect the rest of the world disdains American football is that we have no sense of style — not just George Will's violence punctuated by committee meetings, but no feel for proper celebrating. Endzone dances just don't cut it.
Not when you consider Dino Drpic, a vowel-deprived Croation futboller who made a smashing midfield play with his wife recently.
"Dino had arranged that people should turn on the stadium lights for us," said future Bond Girl nominee Nives Celsius, "and he finally fulfilled his dream of having sex in the middle of a football pitch. It was very naughty."
And effective: The Croats later wasted England 2-0 at the now-consecrated Zagreb stadium.
Upon reflection, though, such things are best left to the Europeans. John Madden would have ruined the moment by scribbling over the replay.
Add a Comment
Please
log in
to post a comment