Losers Declare Victory!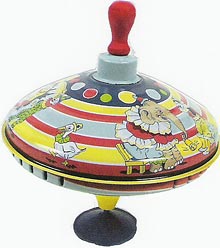 RedState's Erick Erickson spins like a top: "This is a huge win for conservatives."
I have said all along that the goal of activists must be to defeat Scozzafava. Doug Hoffman winning would just be gravy. A Hoffman win is not in the cards, but we did exactly what we set out to do — crush the establishment backed GOP candidate.
Oh, and for good measure:
Were we to combine Scozzafava and Hoffman's votes, Hoffman would have won.
And there's the tell: You didn't combine the votes. You split them. You can't crush a candidate and then declare her votes your own — especially since Scozzafava herself tossed them to the Demrat winner. Besides, if she's the radical leftist Michelle Malkin makes her out to be, the only votes remaining for her were those of unreconstructed upstate Marxists.
But if that's the lesson you want to draw from Tuesday night, that's perfectly fine by us. Go ahead, show the Republican establishment who's in charge. Take down all their toadying candidates. Let the Demrats win. We're with you all the way.
Oh, and that poll showing that Sarah Palin has an unfavorable rating in the very district she tried to colonize? Never mind that. You know better.
Add a Comment
Please
log in
to post a comment