Rush Limbaugh's Wild Kingdom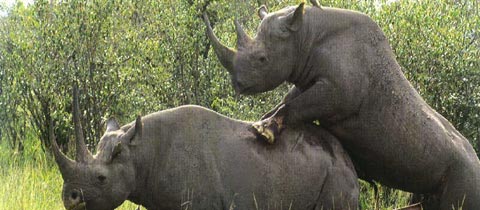 As we prepare for tonight's exciting Open Thread/Bonfire of the Moderates, let's check in with the message being sent to Republican radical leftists:
John Boehner: "This lady clearly has an agenda that's different from that of the Republican Party. She was out there to promote herself."
Newt Gingrich: "I'm very, very let down because she told everybody she was a Republican, and she said she was a loyal Republican."
Michelle Malkin: "Hey, how did that six-figure RNC donation to the NRCC plus $85,000 to the New York GOP plus nearly half-million-dollar investment in advertising and other independent expenditures on behalf of radical leftist Dede Scozzafava work out? She repaid the GOP by endorsing Democrat candidate Bill Owens. Some gratitude, eh?"
Rush Limbaugh: "We can say that she's guilty of widespread bestiality. She has screwed every RINO in the country."
Well, um, okay then. Next time we hear a complaint that "teabagging" is being taken out of context, we'll bear that in mind.
Add a Comment
Please
log in
to post a comment