Fly Like a Beagle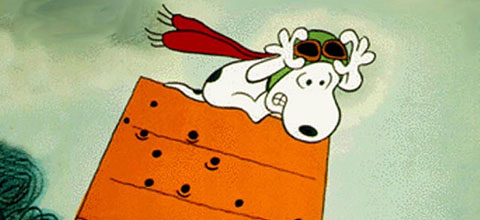 Falcon's Dad may have signed up for the wrong reality show:
Authorities in Colorado say criminal charges are expected to be filed against Richard Heene, a storm-chasing father whose giant Mylar balloon ascended into the sky earlier this week — sparking fears that his 6-year-old was aboard.

"We anticipate criminal charges will be filed sometime in the near future," Larimer County Sheriff Jim Alderden told CNN.
This doesn't necessarily mean that the Barfing Balloon Boy spilled the beans to Wolf Blitzer when he said "We did this for the show." Although Gawker is now resorting to checkbook journalism, paying a dude to say he helped Dad plan the event.
But while the blogosphere is united in its desire to hang Dad by his model release, we remain cautious:
The sheriff indicated the likely charges are misdemeanors and no one in the family will be arrested.

Alderden said, given the seriousness of the incident, he is consulting with the Federal Aviation Administration and other federal agencies regarding potential federal charges.
The FAA? Sounds to us like the real problem isn't an alleged false claim of distress, but letting a giant fucking balloon take a joyride.
Sheriff: Charges probable against balloon family [KUSA]
Update: The family spent Saturday night at a hotel while sheriffs searched their house, removing "several boxes and a computer."
Add a Comment
Please
log in
to post a comment