Going Commando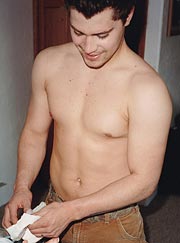 Nationally acclaimed nut-fancier Levi Johnston has confirmed he's dropping trou for America:
"Team Levi is in the process of preparing for his Playgirl appearance," his lawyer Rex Butler tells Usmagazine.com. "He is in the gym six days a week for the next three weeks."
Unless Levi's trainer knows something we don't, no amount of gym time will enhance what interests Playgirl readers. For that matter, nobody yet knows whether the puckish pestorker will be displayed sunny-side up.
Add a Comment
Please
log in
to post a comment