Keep Thanking God for your Horrible Job, According to New Unemployment Numbers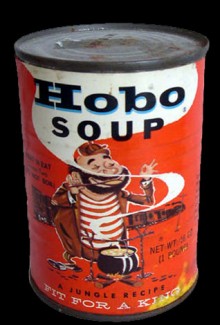 Surprise! The unemployment rate has risen again, to 9.7%.  Of course. And,
A broader measure of joblessness rose even more sharply than the headline unemployment rate. An expanded unemployment rate that includes people who have given up looking for a job out of frustration and who are working part time but want a full-time job rose to 16.8 percent, from 16.3 percent.
Of course, 83% of us are still gainfully employed, waiting out the Friday before Labor Day weekend, so that we too can be unemployed, for three days of drunkenness or and yard work.
The job losses aren't in every sector.   So there's good news in that some of our industries are still thriving.   According to the Post,
The health-care sector, as it has throughout the recession, added jobs.
Health care actually added 50,000 jobs, for people to work on the death panels. which means that the rest of the economy lost 266,000. And many of those 266,000 people no longer have insurance, so that they can bankrupt themselves paying into the burgeoning health care industry. Hurrah.
Add a Comment
Please
log in
to post a comment