Warm Up The Bus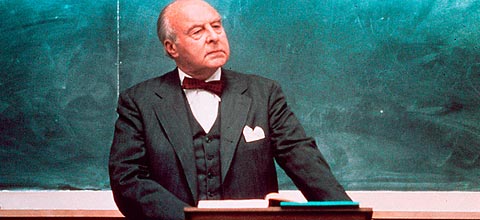 As has been well-documented by this point (most lately by Fearless Leader Nojo), the Kenyanish birth certificate is a flat-out sham.  But: it was presented in a federal court as grounds for seeking an order that would make Hillary Clinton turn over documents.  And this is where Orly Taitz gets into deep trouble.
By presenting to the court a pleading, written motion, or other paper — whether by signing, filing, submitting, or later advocating it — an attorney or unrepresented party certifies that to the best of the person's knowledge, information, and belief, formed after an inquiry reasonable under the circumstances… the factual contentions have evidentiary support or, if specifically so identified, will likely have evidentiary support after a reasonable opportunity for further investigation or discovery….
Federal Rule of Civil Procedure 11(b)(3), ladies and gentlemen.  And Orly is caught.  "Inquiry reasonable under the circumstances" does not mean "finding what some crank posted on the internet without inspecting the actual document," for example.  There's more to Rule 11(b) than this, but this is the clearest foul. 
(Note that Fed.R.Civ.P. 26(g) and 37 — which handle discovery fouls in a similar way, and which she has also flunked on — could also be applied.  And Rule 11(d) does provide that discovery problems ought to be handled under Rule 37.  But the foul here is just outrageous.  You could file under Rule 11 or, in the alternative, Rule 37, and cover yourself that way.  But: one way or the other, Orly's done a bad, bad thing.  Putting up a hoax as grounds for seeking a court order to get the Secretary of State to do something is way wrong, any way you slice it.)
What are the prizes she could win? Well, under Rule 11(c), the opponent (after 21 days notice) or the Court (on its own) can seek a rule to show cause why sanctions — "limited to what suffices to deter repetition of the conduct" — should not be imposed.  That could include dismissal, or award of a reasonable attorney's fee and costs, or whatever else works.
Come on, SoCal AUSAs, and Your Honor.  Drop the big one on Orly.  THIS IS PRECISELY WHAT IS REQUIRED.
Add a Comment
Please
log in
to post a comment