First Round Is On Us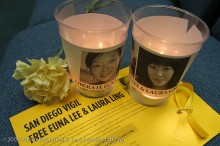 CNN has confirmed that Laura Ling and Euna Lee are, in fact, out of North Korea and on the plane with Bill Clinton.
All snark about Bubba succeeding (and perhaps showing up Bill Richardson in the process) aside: allow me to say the only thing that matters.
They're coming home.  Thank God.
Add a Comment
Please
log in
to post a comment