Bummer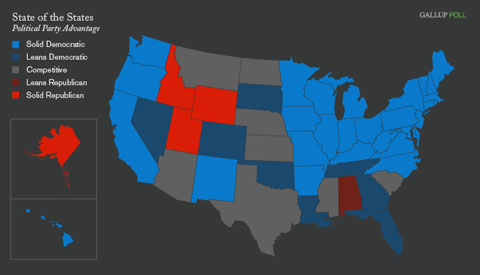 We wish we could get excited about the Gallup map making the rounds this week — the product of 160,236 phoners over the first half of 2009.
The bright colors represent states where one party enjoys at least a 10 percent advantage in voter self-identification. Contrary to conventional wisdom, only the Mountain West remains solidly wingnut — even the South is in play.
So why aren't we celebrating? The Democrats have the most promising opportunity in our adult life, and they still can't get shit done. Why not? No, it's not the GOP pushback, or the lobbying money, or even Fox News.
The answer instead is very simple, and very depressing: They're fucking cowards.
Add a Comment
Please
log in
to post a comment