Darkness at Noonan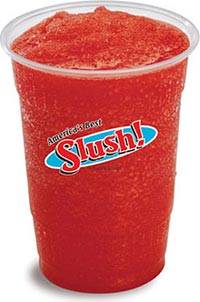 We're not sure why everybody's buzzing about Peggy Noonan's hit piece on Sarah Palin — unless it's that everybody loves a good catfight. Because as Paul Krugman points out, it's more than a little late to take Peggy's newfound respect for elites seriously.
And besides, last we checked, Peggy was advocating for the sweet mystery of torture. Do what you have to, but don't bring it into the house, dear.
But since we seem to be stuck with it as a topic of polite conversation, let's pick out a passage that's been bothering us all weekend:
Her lack of any appropriate modesty did her in. Actually, it's arguable that membership in the self-esteem generation harmed her. For 30 years the self-esteem movement told the young they're perfect in every way. It's yielding something new in history: an entire generation with no proper sense of inadequacy.
We've called Talibunny many things, but "snowflake" ain't one of them. For that matter, she's not from that era — she's from ours. Palin was born in 1964. Barack Obama, master of political humility, was born in 1961. We all fall in that demographic crack between Boomers and Gen X. We all remember life before MTV and Pong.
Hell, Palin's almost too old for Sesame Street.
So why the Culture War drive-by?
Because there's another movement that also dates back thirty years, one Peggy herself knows intimately — and one that a 16-year-old Sarah Palin would be ripe for absorbing. A political movement of players with no appropriate modesty towards facts, no proper sense of inadequacy before truth. An entire generation of cynical liars who dissemble their way to success.
Call it the Reagan Generation. Call Peggy Noonan the den mother. And call Sarah Palin her spiritual daughter. Don't blame snowflakes, Peggy. Sarah's all yours.
Add a Comment
Please
log in
to post a comment