Full Disclosure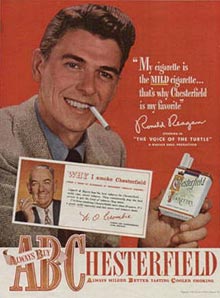 Our recent post extolling the nutritional value of leftover DIGIORNO RISING CRUST THREE MEAT PIZZA for breakfast was in no way related to a promotional consideration provided by Kraft Foods Global, Inc., to My Dad's Great Productions, publisher of Stinque.
Furthermore, our passing comment that our exclusive consumption of DIGIORNO RISING CRUST THREE MEAT PIZZA was making it difficult for us to squeeze into our LEVI'S REGULAR FIT 505 JEANS was not intended to fulfill our contractual obligation to Levi Strauss & Co., from whom we expect shortly a delivery via UNITED PARCEL SERVICE of America, Inc. Our subsequent digression that CLOROX BLEACH undoes WHAT BROWN DOES FOR US was not a signal to JOCKEY UNDERWEAR that we're desperate for a fresh supply of tighty whities.
The strain of dealing with these allegations has caused us to break many of our PAPERMATE WRITE BROS. PENS, which we use to compose our posts in longhand, requiring a special trip to the extraordinarily well-stocked STAPLES office-supply emporium in our sporty and fuel-efficient HONDA CIVIC, although we then remembered to stop at RALPHS SUPERMARKET to pick up some MEOW MIX BRAND CAT FOOD, along with more boxes of DIGIORNO RISING CRUST THREE MEAT PIZZA, which, contrary to the scurrilous IPHONE 3GS photos making the rounds, we actually paid for ourselves.
Using our convenient WELLS FARGO CHECK CARD, of course.
We hope this clears up any misunderstanding. We'd invite you to enjoy a delicious WIDMER HEFEWEIZEN with us, but the bastards have fallen behind in their payments.
Add a Comment
Please
log in
to post a comment