Friday Night Pestorking Dump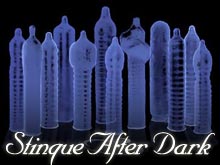 Our in-box is, um, swelling with tips, and without a flattened Chinese Sex Park commanding our attention, now seems a good moment for some Holiday Weekend cleaning:
Congratulations to Jenyne Butterfly, Miss USPDF 2009! And to the other entrants of the U.S. Pole Dance Federation championships, better luck next year! (Via RML)
Can't wait for Miss USPDF 2010? Good news! Miami takes on Chicago in their season opener for the Lingerie Football League in September. (Via RML. Again. We're telling Mrs. RML.)
Despite the recent splendor in the grass outside Windsor Castle, England still has its grand Victorian traditions to maintain. Such as banning naked lawn gnomes.
All's well that ends well for Mary Kay Letourneau, who now has two daughters with her husband/former sixth-grade student, and a gig greeting folks at "Hot for Teacher" night.
Don't drink and drive and fuck.
That should do it. And remember to clean your mouse when you're done.
Add a Comment
Please
log in
to post a comment