Lie Back and Think of England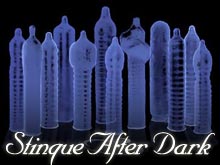 Moments like this, we're not even going to try to top Britain's Sun, home of the Page 3 hotties:
These are the brazen bonkers who had sex on the Queen's front lawn at Windsor Castle.

Posh blonde Joy Taylor, 35, and balding romeo Phil Carden, 30, are both high-flyers in business. The pair were seen laughing on the steps of Joy's West London flat.

But both fear they could lose their jobs after police caught them romping while Her Majesty was in residence at one's favourite home.

They stripped for action after an all-day booze bender in which they sank champagne and wine in the Royal town's bars.
Joy and Phil did God's Work for twenty minutes before the Royal Protection Squad caught them beneath the Garter Tower. But not before a crowd of Japanese tourists whipped out their video cameras and added some running commentary.
While the Queen was home at the time, she didn't catch the action. Maybe. "Her private apartments are at the other end, so she would have been blissfully unaware of it," says a source. But with the stakes so high, we're not satisfied by a subjunctive conditional.
This one and this one are the ones who gave each other one on one's lawn [Sun UK]
Add a Comment
Please
log in
to post a comment