Sarah Palin, Serial Child Abuser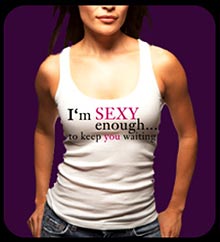 Last year around this time, Bristol Palin and Levi Johnston did what teenagers have done since the dawn of Man, and will continue to do until Our Mr. Sun bloats us out of existence.
It was the biggest mistake of their lives.
No, not because Levi forgot to wear a little rubber thingy on his John Thomas, although he should have known better. The mistake was one we all share: Inability to see the future.
Who could have guessed, that passionate moment in Spring 2008, that Bristol's mom would be plucked from obscurity a few months later and immediately begin methodically abusing every minor within her reach?
Let's not forget that Bristol's blessed event was announced by the Republican National Committee. Or that Levi was quickly abducted to the convention for a tarmac photo op with John McCain. Or that Track was the victim of another photo op when Talibunny addressed his Iraq-bound squadron the week after the convention. Or that Trig won our 2008 Platinum Pinocchio as the campaign's most notable human prop. Or that Tripp is now the center of a very odd campaign promoting abstinence.
That's five victims to date. If Sarah Palin can abuse a child in her quest for political glory, the kid's toast.
Palin's latest victim is once again her own daughter Bristol, who far from suffering the fate of a typical teen mother, is being held hostage to her mother's fortunes. Bristol made the mistake of telling Greta Van Susteren the truth everyone knows about abstinence, and is being punished by being inadequately prepped — just like Mom! — and embarrassing herself on live national television, in this case GMA yesterday morning:
Christopher Cuomo: You got pregnant why? Because you didn't choose to use protection? Was it a conscious choice, did you want to have the baby? How did you get into this situation?

Bristol: Regardless of what I did personally, I just think that abstinence is the only way that you can effectively, a hundred percent, foolproof way to prevent pregnancy.

Christopher Cuomo: It is, but it's a difficult choice. For you it proved to not be the way. So how do you bridge the two, for kids? You say don't do it, don't have the sex, but you did. So how do you put those two together?

Bristol: I'm not quite sure. I just want to go out there and just promote abstinence and just say, this is the safest choice. This is the choice that's going to prevent teen pregnancy and prevent a lot of heartache.
And lest you think GMA's Cuomo is a hostile interviewer, bear in mind that Bristol was appearing in her new role as "teen ambassador" for abstinence advocate The Candie's Foundation — and Cuomo was scheduled to moderate a foundation-sponsored panel discussion featuring Bristol later Wednesday.
Nor was Greta a hostile interviewer back in February, even if Bristol is now compelled to say the following exchange was taken out of context:
Van Susteren: I don't want to pry to personally, but I mean, actually, contraception is an issue here. Is that something that you were just lazy about or not interested, or do you have a philosophical or religious opposition to it or…

Bristol: No. I don't want to get into detail about that. But I think abstinence is, like — like, the — I don't know how to put it — like, the main — everyone should be abstinent or whatever, but it's not realistic at all.
What mother would subject her child — her daughter — to this? If nothing else, we finally have an answer to the age-old question about the difference between a hockey mom and a pit bull: Pit bulls protect their young.
Add a Comment
Please
log in
to post a comment