Clueless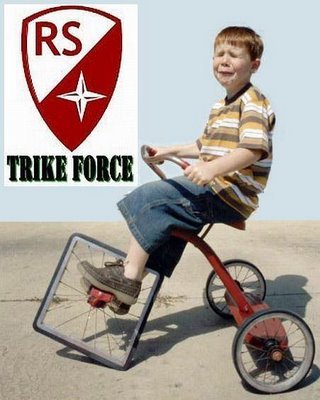 Their descent into madness continues:
Dear American Blacks:

Sometimes — no, actually always — the true friend is the one who tells you what you don't want to hear. The one who does not indulge you, the one who will neither promise you nor give you candy and other bennies. Instead he tells you to sit down and eat your green beans and spinach — and if you want that nice car, then quit whining, get an education, earn a good job, and earn that nice car.
You know the writer is thinking "rims".
I ask you to consider, why is it that you hate Republicans so much?
Could it be this sort of thing?
Or maybe this:
https://www.youtube.com/watch?v=8-Bao4VUQmI
Republicans do not know how to approach you. Democrats and the Democrat-dominated press have misled you and stoked up your wrath to the point that you will not listen to us.

So I propose this: how about listening? How about listening to what Republicans have to say, instead of what the Democrats say we say? How about listening to what we have to say before booing us out of the building?
They can listen to the GOP when they kick off that teaching tour they're so keen about.
We received not one ounce of gratitude from you, but we did it anyway. And we will continue to do what is right for America, for whites, for blacks, for Latinos, for Republicans, for Democrats, for today, and for the future.

Join us. Consider it, anyway.
Wow. Just … wow.
I'll leave you with this:
Add a Comment
Please
log in
to post a comment