That's Why They Call It a Joystick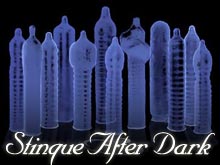 We were thoroughly enjoying this story of the Quarter-Mile High Club — right up until the moment we realized it happened above the Stinque home office. And now we don't know whether to be delighted, jealous, or scared to death.
But we do know this: The next Airplane! sequel should be called Cockpit!
Our story begins on a typically sunny day in Sandy Eggo, back on May 20, 2005. Helicopter pilot David Martz was showing his passengers the wonderful view aloft, when one of them — a professional pestorking-film actress — decided to show him the wonderful view inside. Or, as our local rag describes it:
His attention was diverted from flying; the woman's position prevented him from reaching flight controls; and she could have caused him physical harm that would have precluded him from operating the helicopter, according to Ian Gregor, an FAA spokesman.
Martz disputes this real-life Garp scenario, saying a video of the in-flight entertainment that surfaced at TMZ in February proves he can spunk and drive:
He also has said in filings with the NTSB that the video showed he had his hands on the flight controls while receiving oral sex.
But all's well that ends well. The chopper landed safely, Martz's license has been revoked, and we need not fear a fiery death by heavenly hummer.
Oh, and before we forget, there's one more detail you should know.
Add a Comment
Please
log in
to post a comment