There is… Another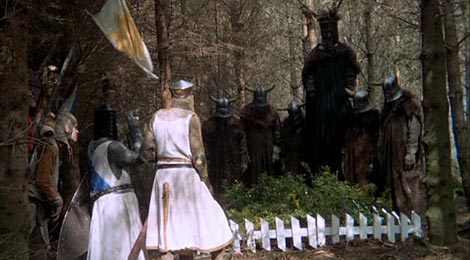 Five beers into the Oscars — the opening dance number had that effect on us — we realized we hadn't thought about the Monday morning post, and we couldn't concentrate enough to study RML's tip about the Canadian terrorist threat.
Not when we were additionally addled to see George Bush still in the news. No, not the George Bush who's applying as a greeter at Elliott's Hardware in Houston. And not Poppy, either, who tried retail work but was thwarted by the scanners.
Please, sit down. Clear your desk of sharp objects. Because there's a third George Bush. And he's gonna be around a long time.
George P., son of Jeb — you might remember him as a Little Brown One — is only 32, and already mastering the Asshat Arts as a lawyer and real-estate developer. And as a Texas native and resident, he's seen fit to go after — Charlie Crist?
To be fair, Pee (we shit you not) was in Florida for the Young Republican National Federation confab when he called Crist "D Light" on Saturday. The D is for Democrat, and apparently Crist is not enough of a jerk for Pee's taste. Something about Crist's recent appearance with Barry, and not wanting to starve his electorate to keep Rush happy.
Pee's own political future remains uncertain. "I want to obtain success in my own right," he says. "I want people to look at a record of accomplishment that I've put together in my own right and not based on family name." Ownership of the Texas Rangers is pending.
Add a Comment
Please
log in
to post a comment