Keep Those Speeches Short, Or Else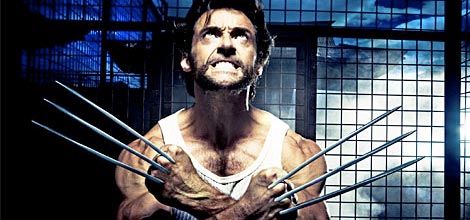 Speaking of naked hairy guys, we were watching the night of the Oscar Streaker, and we remember David Niven's zinger: "Isn't it fascinating to think that probably the only laugh that man will ever get in his life is by stripping off and showing his shortcomings!" Later we heard the whole thing was staged, but we refuse to believe it. This is Hollywood! Why would they sully their integrity?
We doubt tonight will offer such excitement, but we're revving up our Open Thread/Party Tent anyway. The new producers and host Wolverine promise a streamlined show, but we offer this bit of friendly advice: Don't fuck with the Death Montage.
Add a Comment
Please
log in
to post a comment