Fright Club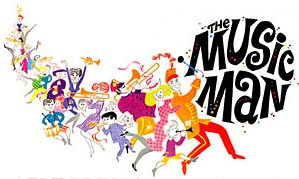 Lawmakers across the country are tyring to ban a drug we've never heard of because of dangers we can't document.
It's an herb called Salvia, it's readily available online, and apparently it makes you freakishly happy. For five minutes. And then it's over.
If anything, it should be banned for the letdown.
Of course, anything that makes you feel good without the imprimatur of the pharmaceutical, alcohol or nicotine industries is manifestly a threat to society, which is why politicians, with the support of your local Eyewitless News, are falling over themselves to outlaw it.
Louisiana passed the first anti-Salvia law in 2005, followed by thirteen other states, some of which only restrict sales to kids. The Feds are keeping an eye on it, but have yet to act against it.
As to its "harmful" effects — meaning anything stronger than a day at Six Flags — Exhibit A is Brett Chidester, a 17-year-old Delaware resident whose suicide is blamed on Salvia. By his mother. (And no, there is no Exhibit B.)
"Salvia makes me realize that humans have no reason to be on Earth," Chidester wrote in a note found after his death. "We are all just grains of sand on reality beach." Human beings are a disease, a cancer of this planet.
Oops, sorry — that last line is Agent Smith. Perhaps Mrs. Chidester should blame The Matrix instead.
Fear-mongering aside, some researchers think Salvia may have legitimate therapeutic properties, since it appears to act against addiction. They're the real losers in this story — everybody knows dispassionate rationality has no place in public policy.
'Salvia Killed My Son,' Says Mother [PC World]
Salvia divinorum [Wikipedia]
Add a Comment
Please
log in
to post a comment