Fear and Loathing on the Airwaves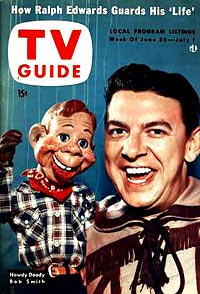 Back in the Dark Ages, before the Internet, before even cable, your vegging options were limited to the handful of television and radio stations in your area. This created a problem, since while your local monopoly newspaper had four or five sections to devote to ignoring you, your local broadcaster had scant minutes to ensure your voice was silenced.
And lo, the Federal Communications Commission decreed that if a crank said something disturbing on the air, equal time must be provided to an opposing crank to say something equally disturbing.
It was called the Fairness Doctrine, and whatever purpose it once served, it was a quaint relic by the time it was dropped in 1987. It's long since been forgotten, like the idea of serious local news.
Well, almost.
For the past several months, the vast wingnut conspiracy has been campaigning to bring it back. Every week the idea gets revived by the likes of Rush Limbaugh and WorldNetDaily, demanding that Congress put the Fairness Doctrine on its agenda.
Mind you, Rush and WND insist they're opposed to it. But with nobody seriously advocating its return, they're left tarting up offhand remarks to make an issue of it. Our nation surely teeters on the brink of collapse when even Hate Radio has a Bogeyman Deficit.
And so, as a public service, we hereby announce that Stinque endorses the Fairness Doctrine. We'll be directing our new political arm — StinquePAQUE — to lobby intensively for a Constitutional amendment requiring that three hours of Rush be followed by three hours of George Carlin tapes.
You need a straw man, we need publicity. Everybody wins!
Attack us in the next ten minutes, and we'll throw in bonus advocacy for FEMA camps, where we'll be rounding up your listeners after we take away their guns and force them to sing Barbra Streisand medleys.
Add a Comment
Please
log in
to post a comment