Are You Kidding Me?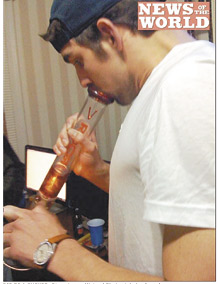 Kelloggs won't renew its deal with Michael Phelps because he took a bong hit?  Are you fucking kidding me?  Does Kelloggs have any fucking idea how many millions of boxes of Sugar Pops and Sugar Smacks (the real names for that shit) stoned people have eaten late at night?  Do they?
Stupid useless fucks.  Fuck them.  I'll never eat Special K again.
And Tony the Tiger?  He's nothing to me.
Add a Comment
Please
log in
to post a comment