Karl Rove's Urban Legend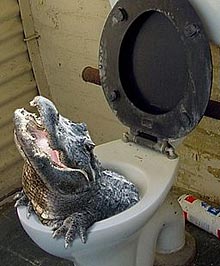 As we were researching quotes for Monday's Things Best Left Unsaid, there was another Bush Administration classic we wanted to include: Karl Rove's "Permanent Republican Majority".
Only we couldn't find it.
And as we Googled the shit out of it — an exercise usually reserved for esoteric geek questions, or celebrity porn — we came to strongly doubt he ever said it. In fact, he denies it.
Let's go to the archives:
He became the top consultant in Texas and eventually saw in Dubya a natural politician who — guided by Rove, of course — could not only reach the White House but also usher in a permanent Republican majority.
That's from a Time profile of Rove, published April 22, 2001, and it's the earliest reference we can find. But the words aren't Rove's.
Nor does Rove own up to the phrase in Nicholas Lemann's 2003 New Yorker profile, which elaborately dances around the subject:
The real prize is creating a Republican majority that would be as solid as, say, the Democratic coalition that Franklin Roosevelt created — a majority that would last for a generation and that, as it played itself out over time, would wind up profoundly changing the relationship between citizen and state in this country.
Those are Lemann's words, not Rove's. And most of the time Rove is quoted saying "majority", he's reading from James Madison.
Instead, we have to wait until November 2004 to pick up the thread:
MR. RUSSERT: You have said that you — your ultimate goal is a permanent Republican majority. What does that mean?

MR. ROVE:  Well, first of all, there are no permanent majorities in American politics. They last for about 20 or 30 or 40 or, in the case of the Roosevelt coalition, 50 or 60 years and then they disappear. But would I like to see the Republican Party be the dominant party for whatever time history gives it the chance to be? You bet.
Yet it's Russert who drops the line, not Rove. Timmy throws the pitch, but Karl waves it off.
The final relevant reference comes from Frontline's April 2005 Rove documentary, when PRM seems to have settled into the political firmament:
For Rove — observers say — enactment of the Bush agenda is a way to win the biggest prize of all: a permanent Republican majority.
Once again, that's Frontline producer Michael Kirk speaking, not Rove — and even there he's attributing the phrase to "observers," which is journo-speak for "the guy at the next desk."
There's no doubt Rove was working towards a "durable" majority, and the hubris of his employer makes "permanent Republican majority" feel appropriate for shorthand. But much to our disappointment, we can't find him on record ever saying it. So who did? The Mainstream Media.
Add a Comment
Please
log in
to post a comment