Fine, But Leave the Slides at Home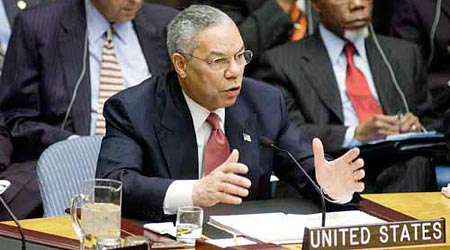 There was a moment when if Colin Powell had endorsed Barack Obama, it might have made a difference. This isn't it. Especially not after he endorsed Ted Stevens last week. But if it changes the subject from Talibunny's SNL appearance, we won't complain.
Update: He's in. But McCain boasts Kissinger, giving him extra war-criminal cred.
Add a Comment
Please
log in
to post a comment