The Lighter Side of Armageddon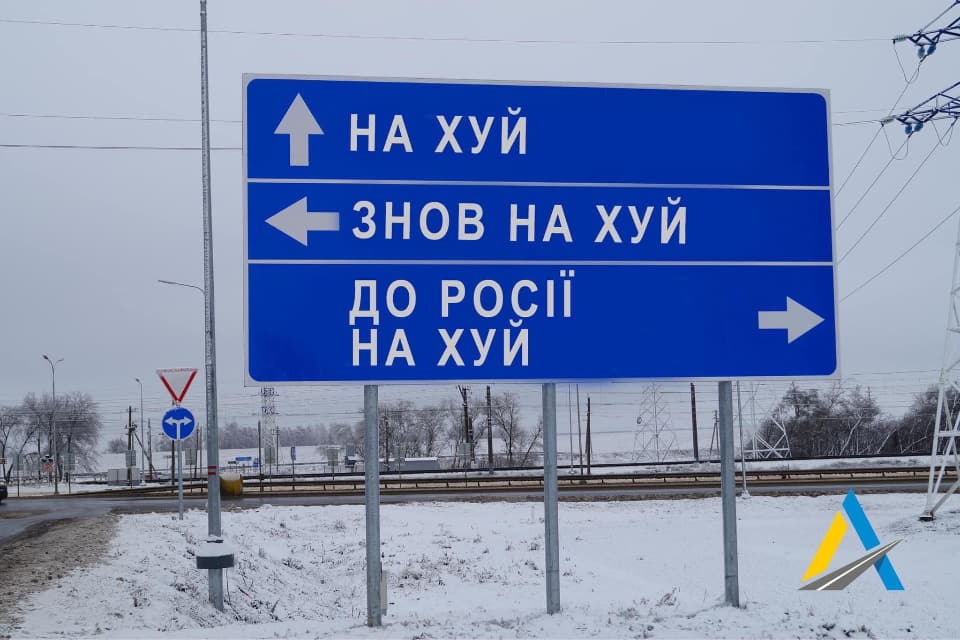 Mockup illustration from a Ukraine agency's Facebook post advising the removal of all road signs to confuse invading Russians. Let's translate!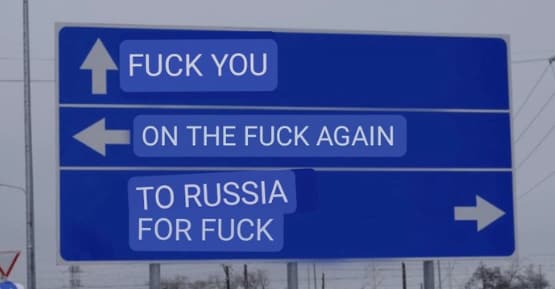 We suspect that last one better translates as TO RUSSIA WITH FUCK. If they can riff on Willie Nelson, they can certainly nail James Bond.
But hey, just a salty Photoshop gag, right? Let's hit the road!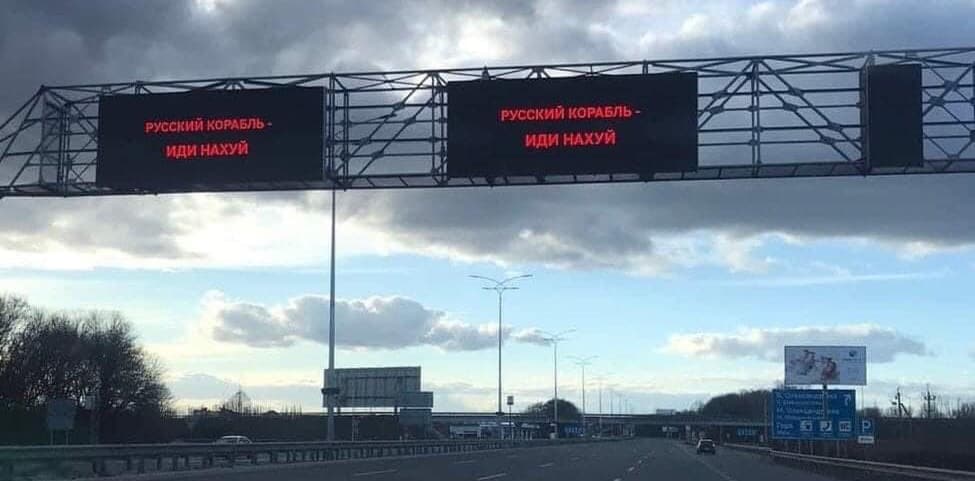 You might have heard that one: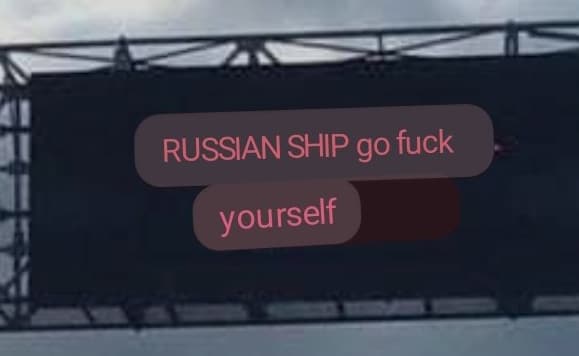 Add a Comment
Please
log in
to post a comment