Just a Pinch Between Cheek and Gum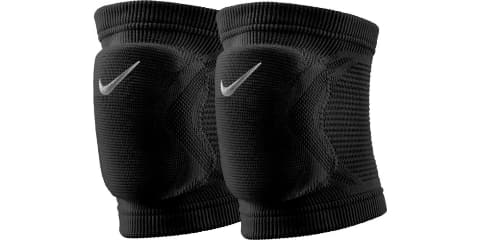 Filed for future historians, should they exist, whatever the species.
It all started when someone — we don't know who, perhaps we should, but Internet celebrities come and go so fast these dying days of the Human Era — posted a comparison between Nancy Reagan and Madonna, holding up the former as a role model, and the latter as someone who copped some moves from Robert Mapplethorpe.
No, wait, that's us. Madonna published a coffee-table book called Sex that was a succès de scandale, the scandal being that there wasn't much sex in it. Robert Mapplethorpe went for it, sometimes with a bullwhip.
Nevertheless, Madonna cultivated and profited from a naughty reputation. Nancy Reagan profited from being the very model of a modern First Lady for people who had no soul. She was master of the Persona Game, if you think about it.
Peter Lawford knew better. We think he was an actor, but when we were growing up he seemed to make his living being Peter Lawford, some guy who showed up on television a lot, but at a higher level than Hollywood Squares. Back when we were shitting our diapers, he had been a member of the Rat Pack, which — hey, you're the historian here, bear with us — was known for carousing in tuxes, and being procurers for Jack Kennedy, who was his brother-in-law and also a President, and somewhat of a randy one, although he didn't publish any books about it, unless you read between the lines of Profiles in Courage.
But Peter Lawford knew from the Laydeez of Hollywood, including one Nancy Davis, an "actress" — we'll let you figure out whether she was actually in any movies — who was, in the way people used to talk about such things, a sport.
So when Naughty Nancy make her world-debut as a ballgown-clad consort of the Leader of the Free World, Peter Lawford let the world know that she had once been one of the best knob-gobblers in the industry.
That one's a colorful term of art, by the way. Other expressions in, uh, vogue through the years include peter puffer, cock jockey, jizz swizzler, and oral hygienist.
Plus "throat goat", which seemed to be the consensus choice on Twitter this week.
From her lips to God's ears, you might say.
All of which would have been a great story, had Peter Lawford told it. But — psych! — Peter Lawford did not advertise Nancy Davis's accomplishments to the world. He is only purported to, in a memoir that mysteriously disappeared on the brink of publishing. Which leaves us with the questionable authority of gossip queen Kitty Kelley, and — oh, look! We're invading Grenada again! Squirrel!
But even though this has been a generally known "fact" about Nancy Reagan for thirty years — we have friends who can do a five-minute set on the slightest provocation, sooner or later referencing kneepads — we must, as mortals, pass on this wisdom to new generations as they arise, lest they fall prey to the image she projected, rather than the reputation she earned.
And so that's what transpired this December of 2021, when we weren't burning pagan public Christmas trees to make Charlie Brown's point a little more strongly. You may wonder, future historian, why we weren't working to prevent the dystopian hellscape you're living in now, but hey, everyone needed a break.
Add a Comment
Please
log in
to post a comment